Eye Contact in the United States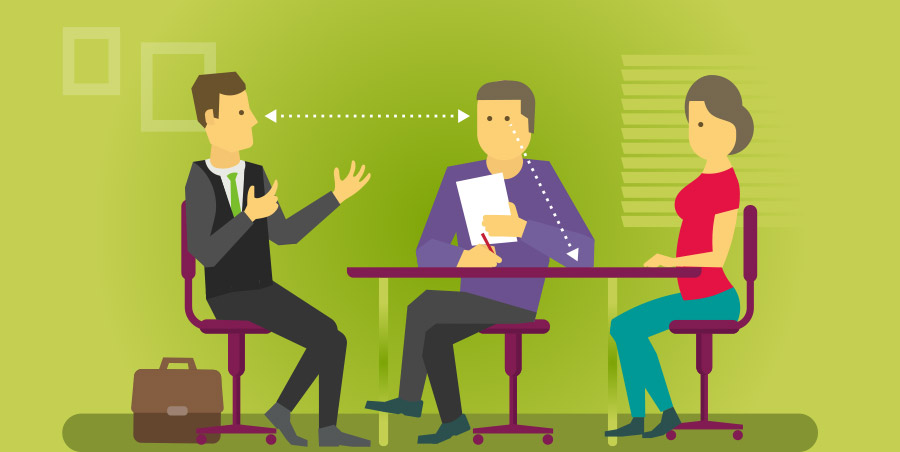 In some countries, such as Japan and Korea, intense eye contact is often considered as being aggressive and disrespectful. But what does eye contact mean in American culture? The answer is–your interest in what the person is saying! It plays a key role in a social interaction since it represents a person's engagement with a conversation. If you avoid making eye contact with a person, you might be considered to be distracted or even insulting. Sometimes Americans might think you lack confidence or in some cases, that you could be untrustworthy. Therefore, please make good eye contact with your friends and show them your interest! Don't stare at them in the eyes the whole time; blink normally and occasionally look down or at a different spot, too.
The UK, USA, Australia and Western Europe all have fairly similar social expectations of when and where eye contact is appropriate… which is most of the time! Eye contact is expected in Western culture, it is a basic essential to a social interaction which shows a person's interest and engagement with your conversation. In Western cultures eyes are considered to show the central point of a person's focus. So if somebody doesn't give any eye contact during a conversation, it may be considered insulting. Many people would take this to mean that they weren't interested, and take their wandering eyes as a sign of their distraction. In other, more formal, circumstances in Western cultures a lack of eye contact can be seen in another way. For example, in an interview situation, strong eye contact by the interviewee is seen as a sign of self-belief, whereas a lack of eye contact is seen as a lack of confidence.
Related links: