What to Pack
Any medication you need (be sure to bring any written doctor's prescriptions for prescription meds);
Toiletries (towels, toothbrush, hair comb/brush, travel size shampoo, soap, sunscreen… Note: you can buy larger size items after you arrive);
Your swimsuit (especially for first year undergrads, if you plan to take the swim test during Orientation. Note: you can always take it later; the actual deadline is at the end of junior year);
Outlet plug adapters;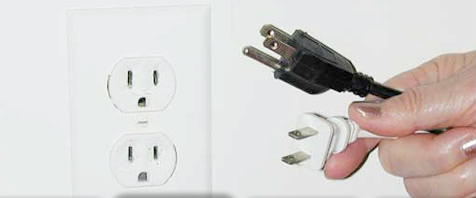 Pillow(s) & Blanket or comforter (or purchase one after you arrive);
Rain jacket;
Umbrella;
Your favorite shirts, jeans, and sweaters; U.S. university campuses are pretty casual;
At least one nice outfit if you have one (for more formal events, job interviews, etc.);
Workout clothes;                                                       
Comfortable shoes;
Winter clothes if you already have some; otherwise, you can purchase them after arrival. Make sure you have waterproof jackets/coats, and also preferably windproof (especially if you plan to bike around town).