Weather and Climate
In New England, the joke is "If you don't like the weather, wait a minute." Boston especially is notorious for unpredictable weather, even on the same day.
[Review our Preparing for Winter slides to know what to expect during this season]
Plan to bring clothes suitable for various occasions, and always be ready to wear layers, even in the summer (it can feel chilly inside due to air conditioning). Since the temperatures outside can vary quite widely, it is important to have clothing of several varieties. Light-weight clothing is appropriate for summer. Medium-weight jackets and raincoats are suitable for fall and spring. A heavy wool coat or parka (filled with feathers or down for extra warmth), sweater, gloves, boots, and a hat are necessary to endure winter in New England! But don't just prepare to survive winter, prepare to EMBRACE winter and all this season has to offer.
Students at MIT generally dress casually for classes, but occasionally dress more formally for special occasions. Faculty attire varies from formal to informal, based on the preferences of the professor.
Below are the typical temperatures during each season.NOTE: The United States is one of just several countries in the world that use Fahrenheit (°F). 32°F = 0°C
Disclaimer: The below temperatures are just estimates…every year is different, so pay attention to the forecasted temperatures. These can change dramatically from day to day and even hour to hour sometimes! Always be prepared to bring extra layers just in case.
*Please make sure you check the temperature each day, including the "Real Feel." For example, it could be 30 degrees Fahrenheit but really feel like 15 degrees Fahrenheit. Please also note that even if it's sunny outside, it could be very cold; always check the temperature before you leave your house. There are quite a few sunny days in Boston throughout the year, but it doesn't mean it's warm outside.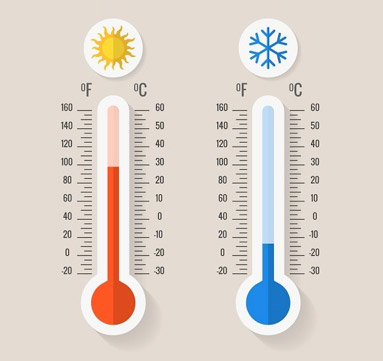 You may start to see snow in December, although sometimes it occurs in late October or November, depending on the year. The heaviest amount of snow will come in January and February, as well as some in March.
Fall
8 to 15 °C 46 to 60 °F
Mid-September until mid or late November
Winter
-17 to 3 °C 0 to 37 °F
Late November until mid or late March
Spring
3 to 15 °C 37 to 60 °F
Mid to late March until May
Summer
15 to 35 °C 60 to 95 °F
June to mid-September